Study Options
Choose the learning method that perfectly suits your lifestyle.
Your choice matters.
Every student's situation or learning style is different. That's why Eastern College offers learning options that cater to your specific needs. Whether you're juggling work and school or needing to look after your kids while studying, we have a learning option that will help you balance your priorities.
Which learning option is right for you?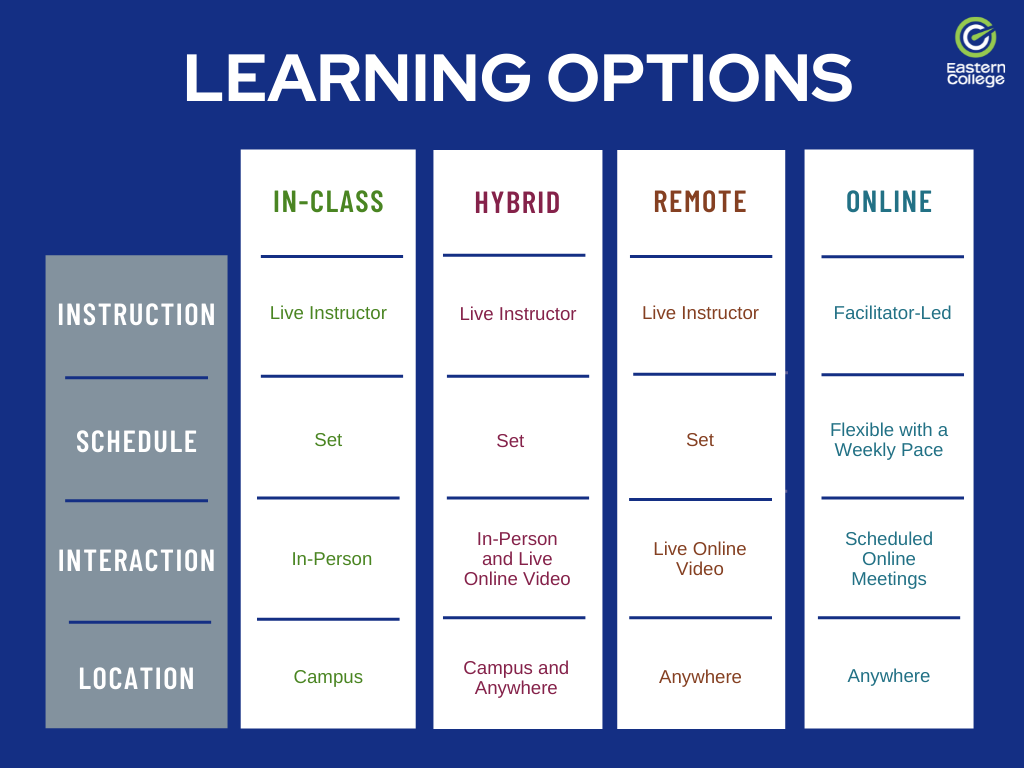 Which Learning Option is Best for Me?
Want to find out about which learning option might be best suited for you? This tool will help you figure that out, help you learn more about the various learning options, and easily view the available programs for each of the various options.
Our Programs
Eastern College is located in New Brunswick and Nova Scotia with campuses in Fredericton, Saint John, Moncton and Halifax. You can choose from a wide variety of in-demand programs and complete some of our offerings in under a year.
Career Quiz
Take our quiz and discover your dream job!
Take Quiz
Chat With Us
Have questions? Let's chat, now!
Start Chat
Apply Today
Ready to begin your journey? Let's get started!
Apply Now