Where is New Brunswick?
Nestled along the frontiers of Atlantic Canada, New Brunswick is tucked in the midst of Quebec, Nova Scotia, and Maine. Thanks to New Brunswick's pristine coastlines, majestic mountains, and rolling terrains of wilderness, Canada's largest Maritime province presents nothing but 73,440 square kilometers of diverse picturesque horizons.
Things to Do in New Brunswick
Recreational activities -- both indoor and outdoor -- abound in New Brunswick throughout the year. From hiking, swimming, and fishing to watching films, concerts, and stage plays, there will always be something to perk you up in New Brunswick.

Feast on sumptuous seafood. Observe the record-breaking tides of the Bay of Fundy. Or hop aboard a ship to enjoy whale-watching from June to October. If you crave for some adrenaline rush, ski down the slopes of Crabbe Mountain.

Your options are endless.
New Brunswick Culture
New Brunswick serves as a melting pot of interwoven cultures. Its almost 800,000 residents include people of British or Acadian descent, Aboriginals, and immigrants. Nevertheless, their friendliness unifies them, creating a welcoming, safe and charming environment that can easily make newcomers feel at home.

Almost 70% of New Brunswickers speak English while about 30% speak French. As Canada's only bilingual province, New Brunswick has hailed both English and French as the province's official languages.

Art and music dominate New Brunswick's entertainment scene. World-class performances regularly grace its theatres, which flourish in different cities throughout the province.
Life in New Brunswick
New Brunswick's major urban areas consist of Moncton, Fredericton and Saint John. With a growing industrial landscape in the field of technology and cybersecurity, New Brunswick is blossoming into an innovation hub.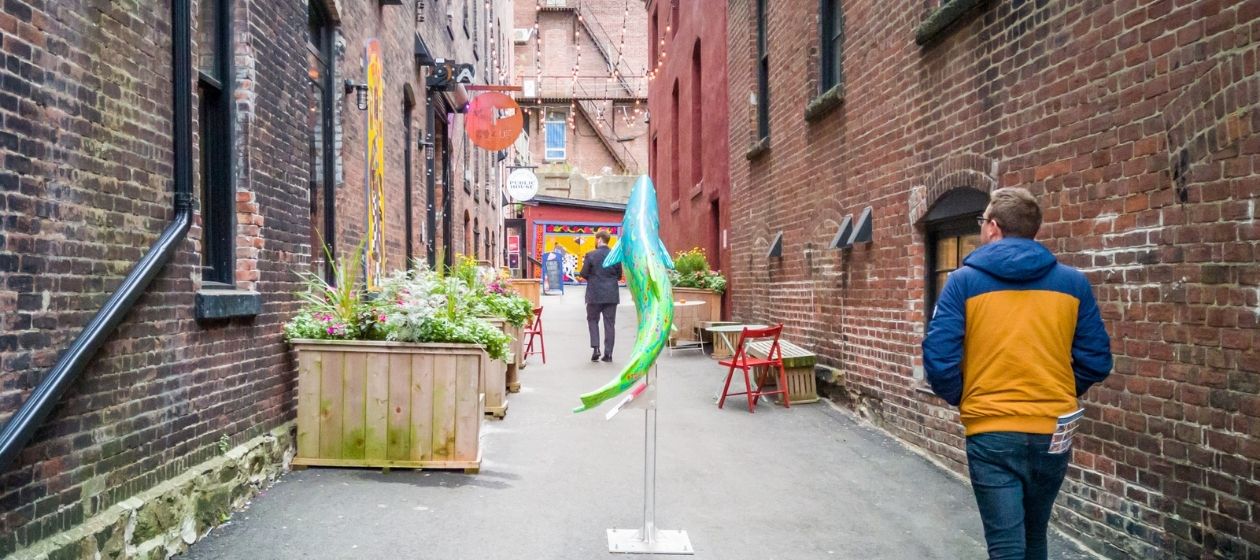 Despite this, maintaining a metropolitan lifestyle — right next to a scenic view — stays affordable in New Brunswick. Compared to the commute time of other huge Canadian cities, travel time remains less in New Brunswick cities — giving you opportunities to do things that matter more.
New Brunswick also keeps a low pollution level. In fact, a previous World Health Organization study hailed Fredericton, the province's capital, as one of the world's top cities with the cleanest air.
Maintaining a lifestyle that balances work and leisure is easy in New Brunswick, making it the perfect place for studying. If you are ready to join the countless international students who want to call New Brunswick their new home, complete the Request Info form above now!